Home -> Downloads

UniBall | TetriNET | Mr. Putts Mini Golf | DarkSWARM | Woof | Night Raid | Spots | My Fly | Sonic Jumper Demo | MiniTron | Space Pong | U Dj | Watch Your Step! | TextFight | Periodic Madness | Game Maker | Matrix Lookin' Thingy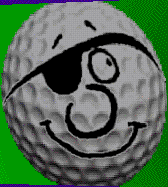 Mr. Putts Mini Golf
Click here to see screenshots

Size: 3.06 MB
Players: 1
Download Here

Mr. Putts is another game not done by me personally, but I thought was cool enough to be given a place on my site. It is 18 holes of family fun! There are enough moving platforms, windmills, and wildlife to keep you on your toes. You can e-mail the creator here, or visit his web site here.

Known Bugs: On some computers the scoreboard will not show up properly and if you quit in the middle of the game you must restart your computer. This is very rare, but as soon as we figure out the cause a patch will be available.